Certify cosmetics and agri-food products, médical devices and substances or chemical preparations: Here is one of the specialties of the EXPERTOX analysis and formulation laboratory.
We perform trace, impurity and content/container interaction testing, but also audits of your claim. In short, EXPERTOX laboratory is your privileged partner for the analysis of your products and raw materials.
EXPERTOX Laboratory services
Various techniques and methods are used in our analysis laboratory. To guarantee you the best results and be able to determine all types of compounds, our team is composed of R & D engineers, also qualified to carry out studies or research work.
The EXPERTOX analysis and formulation laboratory is certified ISO 9001, in order to guarantee the quality of our results.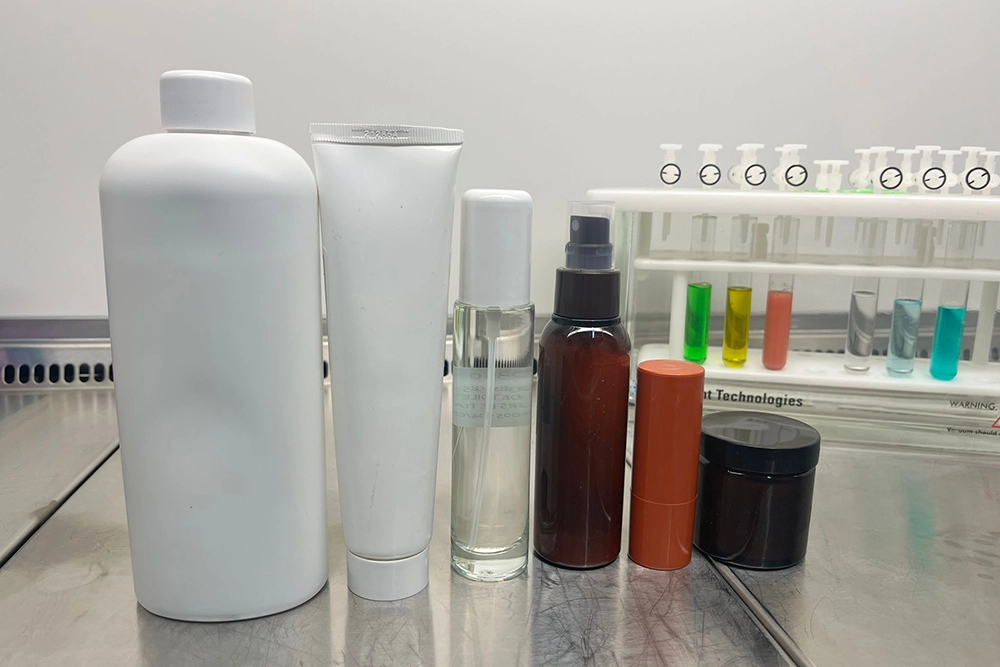 Custom formulation
To have personalized cosmetic products, unique and adapted to each of your projects: here is what the EXPERTOX laboratory offers you.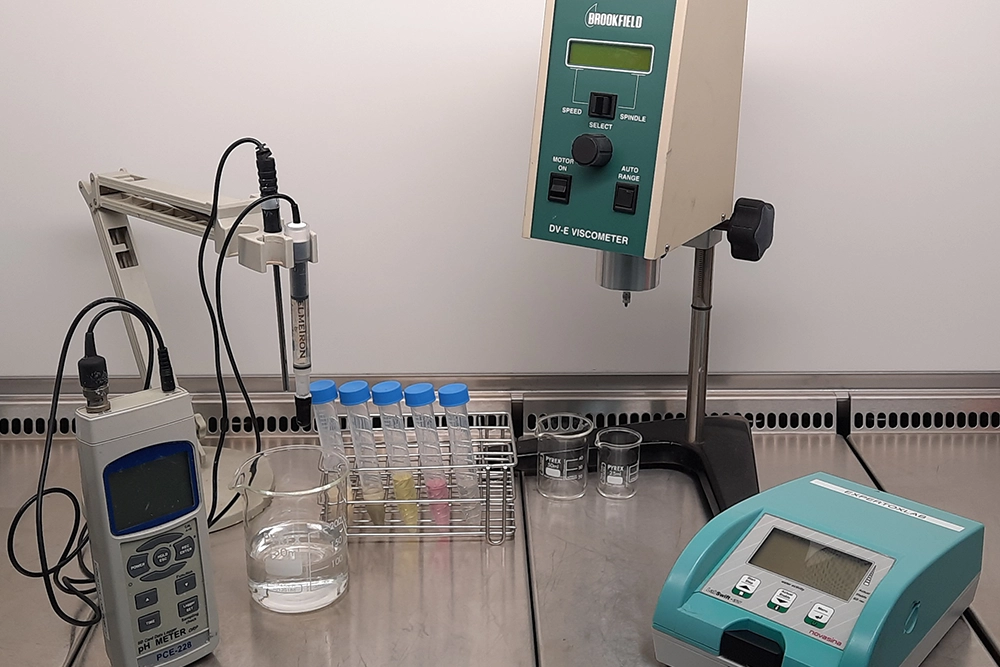 Physico-chemical measurements
Physico-chemical analyses and measurements that will be useful for industry players and your research and development needs.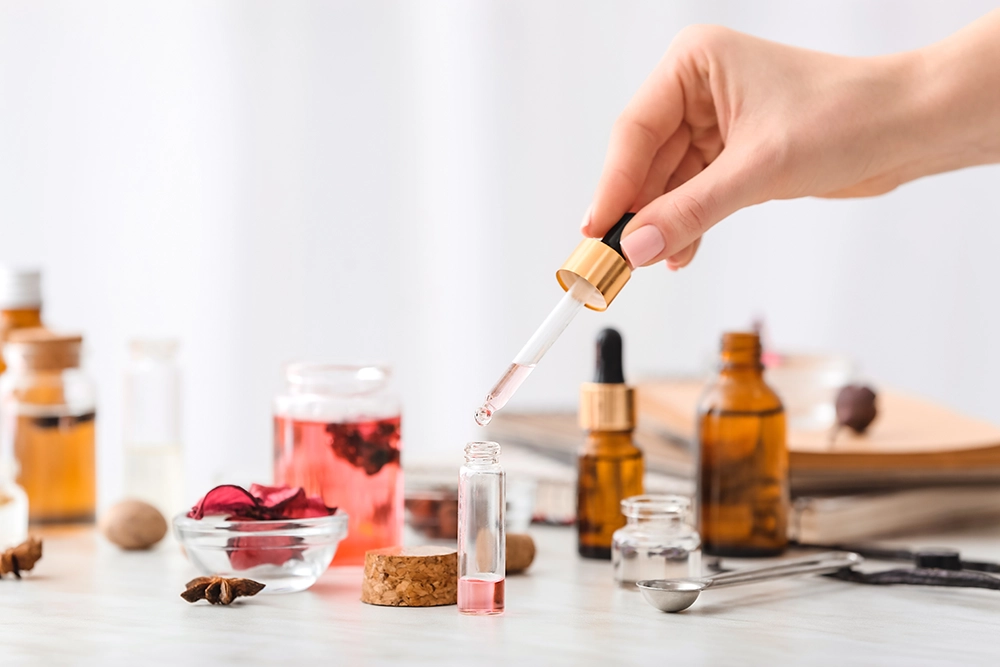 Stability and compatibility tests
To determine and verify the shelf life of a product or to ensure that it will not degrade in contact with its environment, its packaging.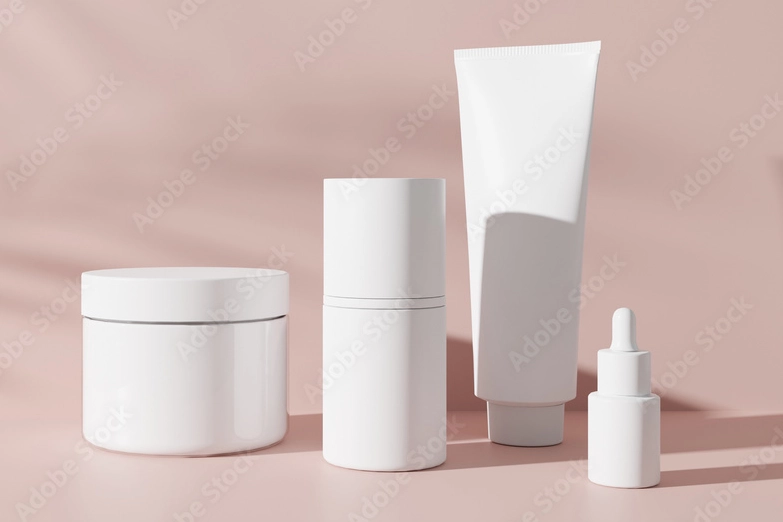 Quality control of packaging
Each packaging can involve security risks or content/container transfer risks. Our analysis laboratory will check everything!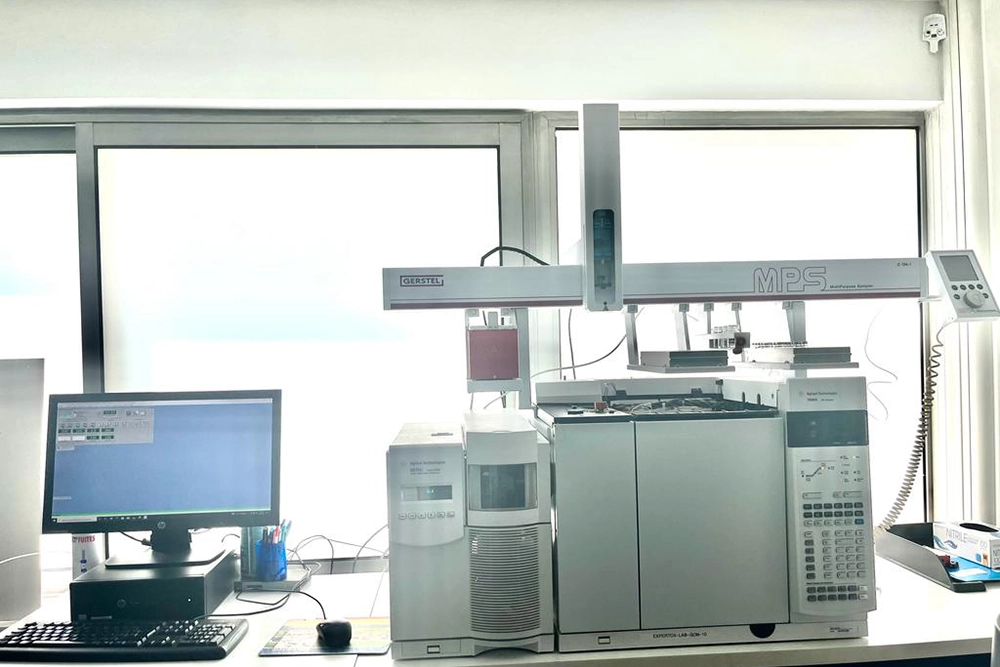 Analytical assays
Impurities, active ingredients, preservatives, solvents… We measure the presence of many elements in your products or analyze the purity of your raw materials.
Need our services ?
Contact us nowant
Examples of tests performed
Analytical
Complete and simplified content-content interaction (packaging study)
Compatibility and stability test
PAO/Best Before Date
Measurement of viscosity
Measurement of water activity (Aw)
physico-chemical measurement (pH,…)
Assays of :
– Bisphenols
– Phtalates
– Nitrosamines
– Cannabinoids
– VOC (Volatile Organic Compound)
– Formaldehyde
– Paraben + phenoxyethanol
– Heavy metals
– Nanomaterials
– Food allergens (gluten, egg, peanut..)
– Cosmetic and perfumery allergens
– Nicotine
– Acrylamide
– Bleaching agents
– PAH
– Dyes
– Preservatives
– Nitrous and polycyclic musks
– Pesticides
– Polychlorinated biphenyl (PCB) indicators
– Isothiazolines
– Free aldehyde
– 1,4-Dioxane
– UV filters
– Solvents
Microbiology
   Challenge Test (CT) ISO 11930 and according the European pharmacy
Screening of preservatives
General screening (GC/MS)
Screening Challenge Test
Formula analysis/CT modeling
Quality control flow cytometry
Pasteurian 72 of total germs according to ISO 21149 and ISO 16212
Specific research of 4 strains
Total Germ Count (TGC)
Toxicology
Eye irritation
Skin irritation
Skin corrosion (OCDE 431)
Skin absorption (OCDE 428)
Photo Patch Test
Final Clinical Safety Test – Photo Toxicity (TCFS-PT)
HRIPT / Final Clinical Safety Test (FCST)
3T3 NRU DL 50 (OCDE 487)
In vitro phototoxicity 3T3 NRO (OECD 432)
Micro Core Test (OECD 487)
Ames test
Sensibility test (DPRA and MUSST)
HET-CAM test
Photoallergy test
sensitivity test
Hair analysis
Analysis and detection of contaminants in the hair
Claim validation(s)
Use test
Non-comedogenic test
Hydratation test
Sensitization test
Efficiency test
Solar
Determination of the raw in vitro UVA FP
Determination of SPF in vitro
Pack screening protection UV in vitro (SPF + UVA PF + raw Ic)
Determination of the critical wavelength
Study of the photo stability of a solar product
FPS ISO 24444
Solar UVA method JCIA
Others
Counterfeit
Packaging Info Sheet
Discover our different fields of expertise
as an analysis laboratory